Order FREE Standards-Based Materials and Download Guides & Tests
Cascade Natural Gas knows that teachers possess the power to enlighten students. We also know that any worthwhile effort requires commitment and resources. That's why we're glad to offer you FREE educational booklets and downloadable teacher's guides and pre/post tests.
The 2021 program has closed, please check back in the fall of 2022 for the new program
My Nat and Gus Natural Gas Activity Booklet
Natalie and Gus use pictures and puzzles to teach nonreaders and early readers where natural gas comes from, what to do if they smell a gas leak, and how to play safely away from natural gas appliances. Covers how natural gas is delivered to our homes and its use as a clean, efficient fuel for vehicles.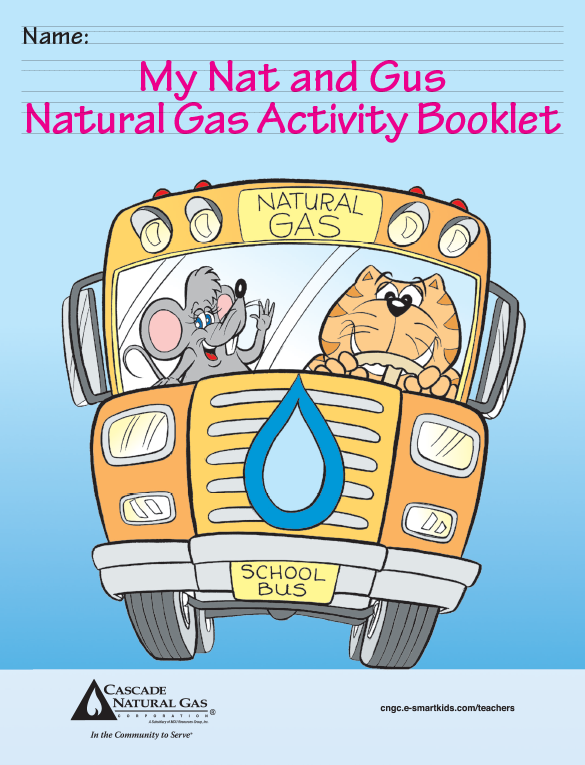 My Natural Gas Safety Activity Booklet
Item: #25215Grades: Pre-K to 3
Lively coloring pages and challenging puzzles keep children interested as they learn the basics about natural gas from Kato the Safety Cat. Includes natural gas safety issues such as leak recognition and response and safety around appliances, and practical uses of natural gas such as cooking and heating.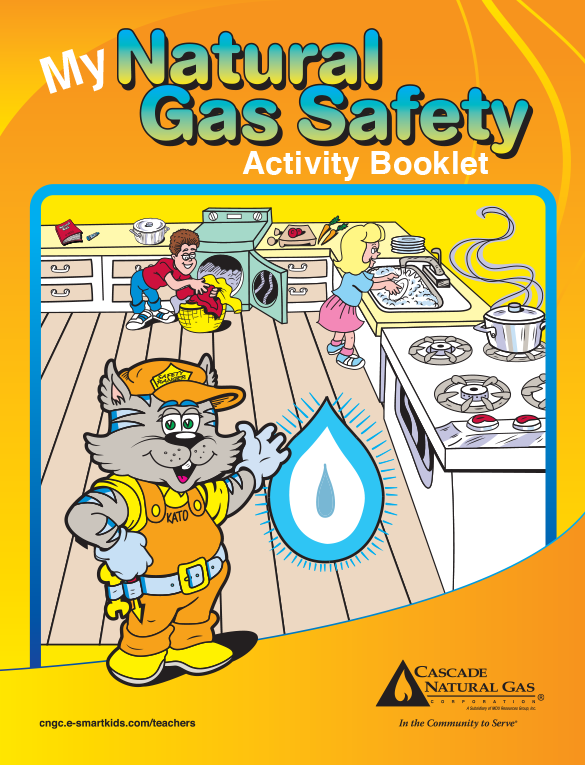 Your Natural Gas Activity Booklet
Natalie and Gus teach kids natural gas science and safety through critical-thinking activities, math puzzles, and geography and word games. Topics include the three states of matter; natural gas formation, extraction, and distribution; energy conservation; and how to recognize and respond to a gas leak.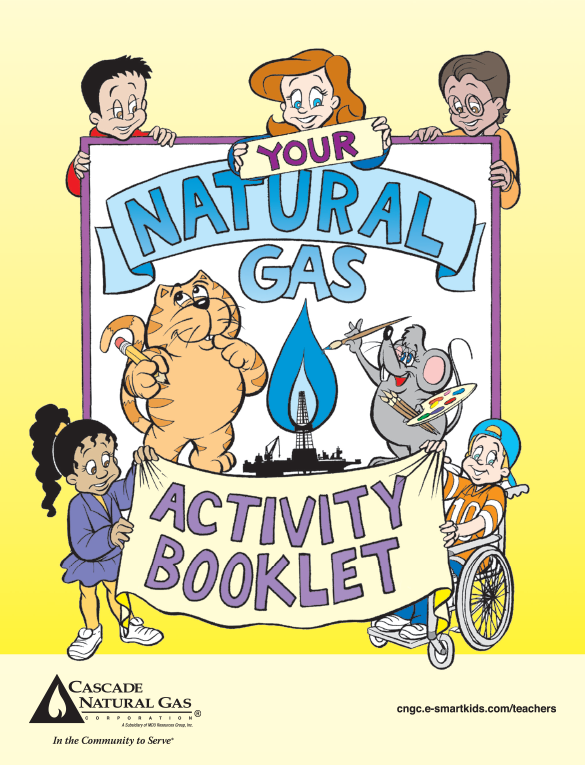 Natural Gas Safety World
This engaging activity booklet focuses on natural gas science and safety. Covers the states of matter, density, natural gas geology, home use, pipeline safety, and natural gas leak recognition and response.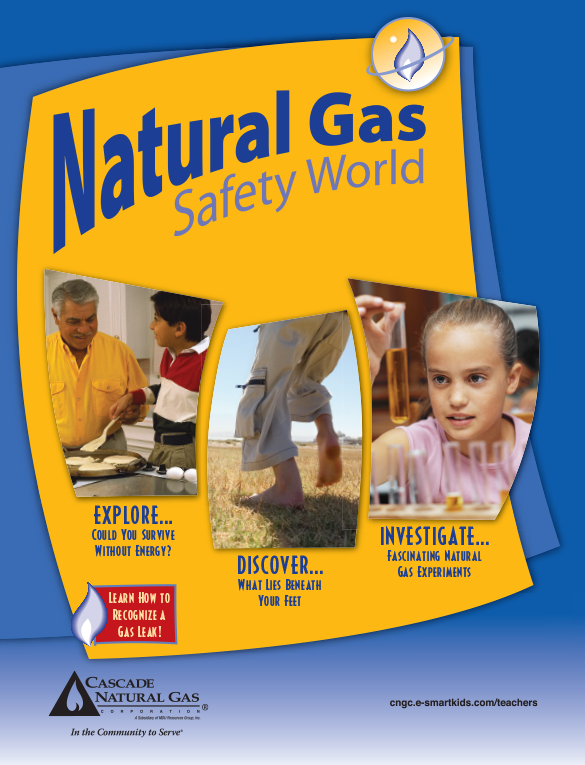 Natural Gas: An Invisible Fuel
Students explore where natural gas comes from and how to use it safely and wisely. Fun-filled puzzles, lessons, math activities, and word games cover gas leak and hazard recognition, response, and prevention.