Order FREE Standards-Based Materials and Download Guides & Tests
Cascade Natural Gas knows that teachers possess the power to enlighten students. We also know that any worthwhile effort requires commitment and resources. That's why we're glad to offer you FREE educational booklets and downloadable teacher's guides and pre/post tests.
The 2022 school program has closed. Please check back in the fall of 2023 for the new program
My Nat and Gus Natural Gas Activity Booklet
Lovable characters Nat and Gus introduce kids to the basics of natural gas science and safety—how it's formed, distributed, and used, along with how to recognize and respond to gas leaks. Features activities like coloring, matching, and sequencing that are ideal for early- and non-readers, along with factoids and safety tips.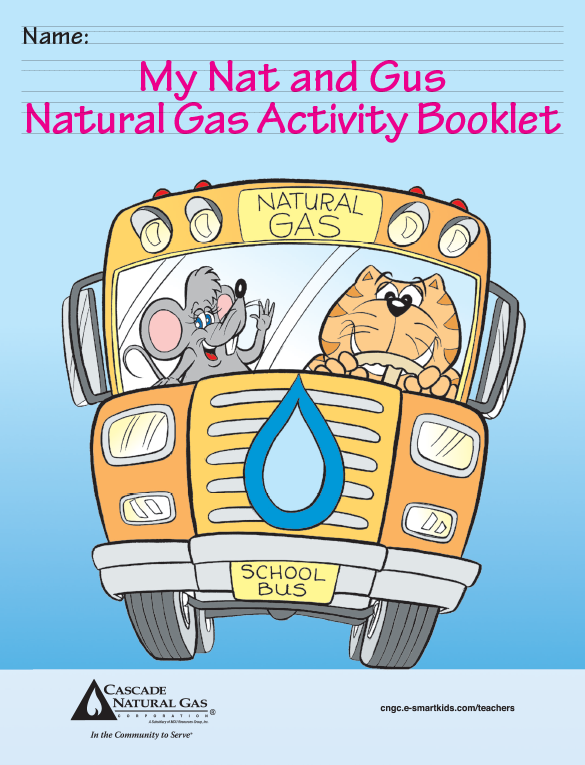 My Natural Gas Safety Activity Booklet
Item: #25215Grades: PreK to 3
Kato the Safety Cat introduces kids to the basics of natural gas and natural gas safety, including what it's used for and how to recognize and respond to a gas leak. Features age-appropriate activities such as matching, sequencing, coloring, and more that are perfect for both early readers and non-readers alike.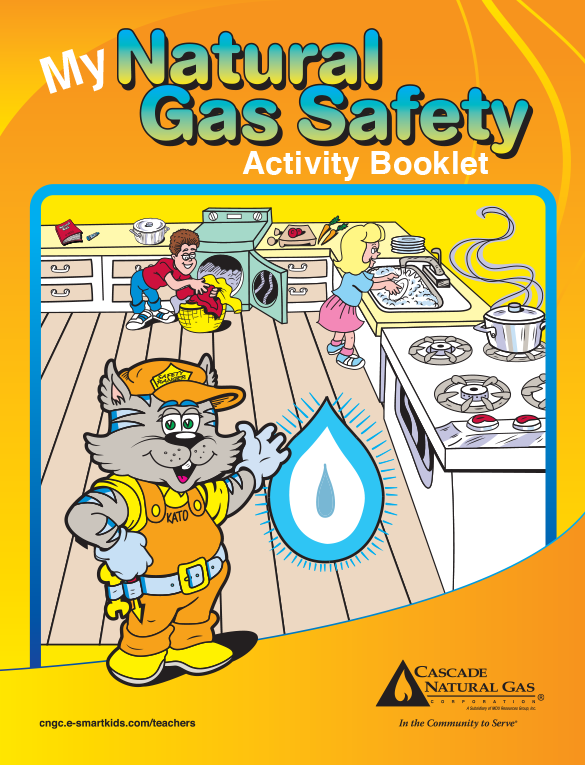 Your Natural Gas Activity Booklet
Fan favorites, Nat and Gus, inform kids about natural gas through puzzles, word scrambles, math exercises, and more. Includes lessons on the forms of matter, the origins of natural gas, how we acquire natural gas, and its uses, along with tips for recognizing and responding to gas leaks.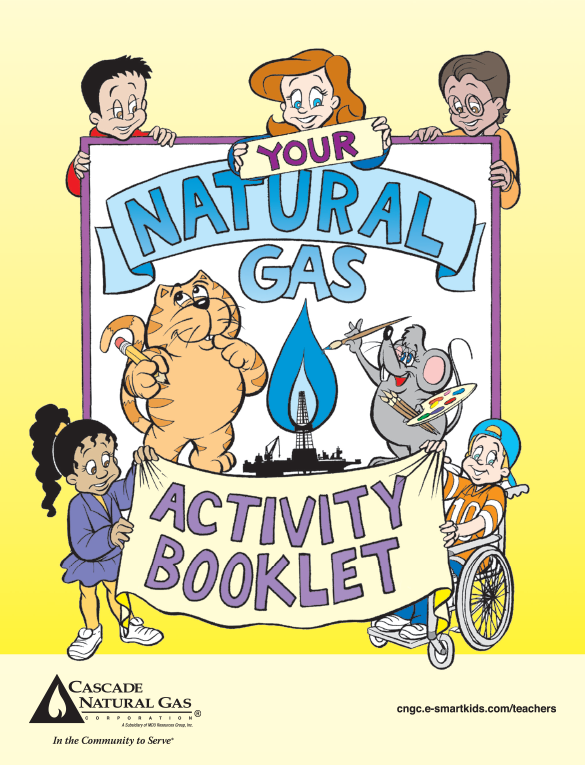 Natural Gas Safety World™
Activity prompts and hands-on experiments address core scientific topics such as states of matter, density, and the natural gas distribution system. Includes natural gas safety tips and a home safety inspection checklist to reinforce learning and encourage responsible behavior.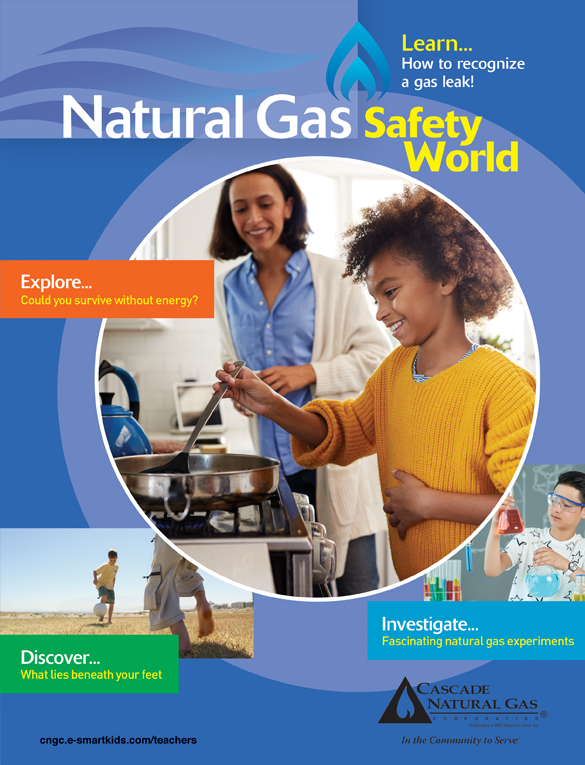 Natural Gas: An Invisible Fuel
16 pages of activity prompts, word puzzles, and math exercises are interwoven with scientific concepts to ensure students understand the science and safety of natural gas. Includes topics such as the qualities of natural gas, natural gas pipeline safety, the states of matter, and more, along with "Going Further" elements that are designed to spur further research, exploration, and action.